Processing of resource consent applications
Resource consent applications are processed through a number of stages including requesting further information, making a decision on notification, receiving public submissions, holding pre-hearing meetings, holding a public hearing and issuing a decision.
Please note, this section does not apply to fast track consent applications or resource consent exemptions.

The two diagrams below highlight the resource consent application process.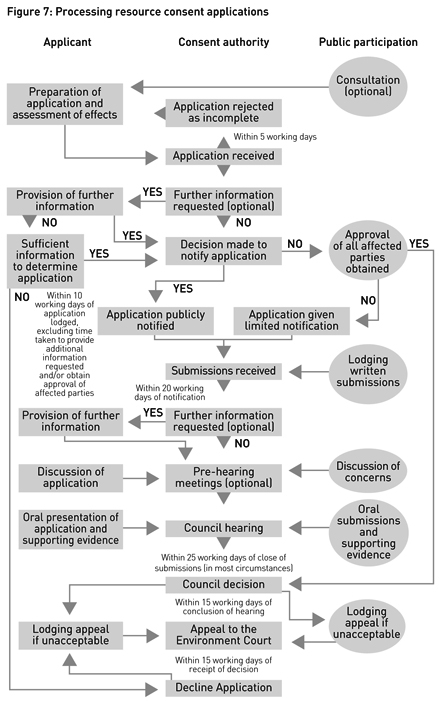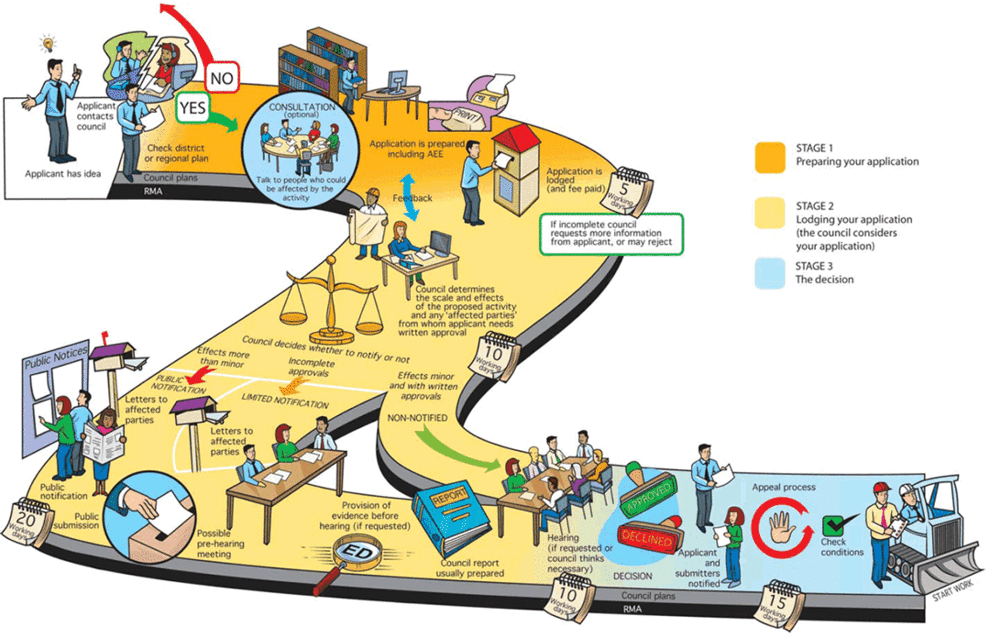 Last updated at 10:57AM on January 5, 2018